< Go Back
This deal expired
.
Is it back on?
Validate
it now to help shoppers & earn points!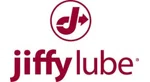 This coupon was last used
and is currently rated
Not Likely
to work.
Expired .
Last validated .
Used 22 times.

Andrew Jackson
This coupon is very useful to get discount, it is just printed and presented in the store, as simple.

Heather Johnson
I am confirming that this printable coupon works as described. Total discount may not exceed $200. Some limitations may apply at your local location.
A shopper

Alberto Garcia
This coupon is valid as sample in the description must add the mail to be sent the printable coupons for this page, I recommend it

Vicki Floyd
I am validating that this deal works as described.
A shopper


Kaye Baroody
Validated as posted. I saved on my oil change today. Coupon shown in my screenshot . And no expiration date either.

Mabel Hays
The information in this deal is correct.

Ana
excellent deal for this store... nice offer for this days... the information is correct... this deal works as described...

akd
Print the attached coupon and present it to the attendant when purchasing a service at Jiffy Lube to receive the discount.

Mary
Present the coupon to get 10% Off air conditioner service and repair. Discount amount may not exceed $200. Not valid with any other offers for same service. Valid at participating locations in New Mexico, Northern Arizona, and Southern Colorado