< Go Back
This deal expired
.
Is it back on?
Validate
it now to help shoppers & earn points!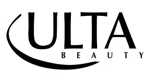 This coupon
is currently rated
Not Likely
to work.
Expired .
Last validated .


Tiffany O
This is a valid Ulta offer. Show this coupon to the cashier in-store when you are ready to checkout.

Rahiiza
This is a printable deal in the store. Simply print and present the attached coupon at the time of purchase to obtain this promotion.