< Go Back
This deal expired
.
Is it back on?
Validate
it now to help shoppers & earn points!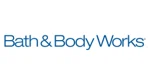 This coupon was last used
and is currently rated
Not Likely
to work.
Expired .
Last validated .
Used 1 time.


tom delonge
This deal is active and currently working as described. At the time of the purchase place the coupon to get great discount of $10 Off Any Purchase of $30 or More at Bath & Body Works
A shopper

Michael Kwan
Works as described. Just show the printable coupon on your phone or print it out. They'll use the code snowfall to validate.

Unicef
I am validating that this deal works as described, enjoy it.

Valery
i am validating that this deal works as described, just go to the link and enjoy this deal

Breyonna Stursa
This deal is both valid online and in stores as well on Bath and Body Works Website. There is also no free shipping with a certain amount, though in total in the US on any order it is $5.99

Olivia Fross
This works on top of the Buy 3 Get X free offer as well.