< Go Back
This deal expired
.
Is it back on?
Validate
it now to help shoppers & earn points!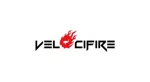 This coupon was last used
and is currently rated
Not Likely
to work.
Expired .
Last validated .
Used 30 times.
Worked
-
Edited title and promotion type

D EXCEED Jewelry at Amazon
I am validating that this deal works as described. Please follow below steps to purchase this item. 1)Copy the code 9K56ZCTG 2)Go to Amazon's website 3)Click "Add to Card" 4)Click "Proceed to checkout" 5)Select your shipping address 6)Choose a delivery option then Click "Continue" 7)Select a payment method then click "Continue" 8)Paste the code "9K56ZCTG" and enter in the box "Gift cards & promotional codes" then click "Apply" 9)Please click "place the order" and you will finish the buying process. I am validating that this deal works as described. The seller offer a great deal for this product. Excellent! Please feel free to leave question if any quires regarding above steps. Enjoy shopping with this seller.

Carla Alejandra
this promo code works as described..just enter this code during the checkout process to apply the discount for this store...
A shopper