< Go Back
This deal expired
.
Is it back on?
Validate
it now to help shoppers & earn points!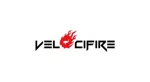 This coupon was last used
and is currently rated
Not Likely
to work.
Expired .
Last validated .
Used 3 times.

Angela Chen
I am honestly ordering this keyboard for myself to use at the office. It's a very good keyboard, build quality is solid, the switches are very nice, much quieter compared to other mechanical keyboard, suitable for office environment. If you are looking for a simple, well made backlit keyboard, get this one. Great price and quality for the money.