< Go Back
This deal expired
.
Is it back on?
Validate
it now to help shoppers & earn points!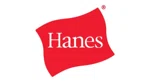 This coupon was last used
and is currently rated
Not Likely
to work.
Expired .
Last validated .
Used 158 times.

Victoria David
This deal no longer works as described. The promo code has expired.
A shopper
A shopper
A shopper
A shopper
A shopper
A shopper
A shopper
A shopper
A shopper

Darimar Mendoza
I have reactivated this offer. It still works as described. Use the promotion code during the purchase to receive the discount.

Duvan Alberto
Only put this code in your cart. Enjoy the discount. This offer cannot be combined with any other offers. Offer is not valid for any bulk purchases, clearance or sale items and is subject to availability. This is a limited time offer. Thanks for visit this deal.

Dayana Aguana
at the time of de the purchace place the coupon to get great discount of 10% Off Your Order

Miriah Grimes
Apply promo code at checkout for 10% off select Hanes socks and underwear and make a friend or family member smile and laugh this holiday season.