< Go Back
This deal expired
.
Is it back on?
Validate
it now to help shoppers & earn points!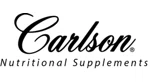 This coupon was last used
and is currently rated
Not Likely
to work.
Expired .
Last validated .
Used 2 times.
A shopper

Alexander Vegas
This deal was verified and it is working as described. Select items and enter the code at checkout to get the discount

Illest Princess
Discount code is valid for 10% off the entire Carlson Labs line at eVitamins when you apply the promotional code at checkout. Only 1 coupon code per order.