< Go Back
This deal expired
.
Is it back on?
Validate
it now to help shoppers & earn points!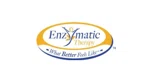 This coupon was last used
and is currently rated
Not Likely
to work.
Expired .
Last validated .
Used 2 times.

Greilybeth Perez
This great code is still working, use this code during checkout and get 10% Off the Entire Enzymatic Therapy at eVitamins

Roxana D
The code is totally valid, choose any item(s) and apply the promotional code during the payment to save 10% off your order
A shopper

Alexander Vegas
This deal was verified and it is working as described. Select items and enter the code at checkout to get the discount

Illest Princess
Get 10% off your order of Enzymatic Therapy at eVitamins when you apply the discount code at checkout. Discount is valid on Enzymatic Therapy products only.