< Go Back
This deal expired
.
Is it back on?
Validate
it now to help shoppers & earn points!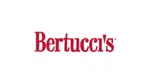 Make your order
15% of your purchase is donated to your organization
This coupon was last used
and is currently rated
Not Likely
to work.
Expired .
Last validated .
Used 1 time.

Ann Turner
Offer in store, print the coupon and show it at the time of payment of your purchase to get the discount.
A shopper

Ashley Drewes
Raise money while enjoying a great meal. Dining for Dollars Program at Bertucci's donates 15% of what you spend to your organization!