< Go Back
This deal expired
.
Is it back on?
Validate
it now to help shoppers & earn points!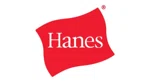 This coupon was last used
and is currently rated
Not Likely
to work.
Expired .
Last validated .
Used 127 times.
A shopper

Gabriela Mujica
This promo code is active and working as described. Save 15% off on your entire purchase of Hanes items. To redeem, just copy and use this promo code during the shopping cart review.

Allie G
Get 15% off on select nursing bras at Target. Use coupon code during checkout to receive the discount.