< Go Back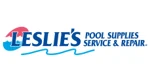 This coupon was last used
and is currently rated
Somewhat Likely
to work.
Expired .
Last validated .
Used 2 times.

Nerisa
This is a printable deal in the store. Simply print and present the attached coupon at the time of purchase to obtain this promotion.
A shopper

A shopper

nela stich
Tested, verified, and works as described for your convenience.


miily crismar
Present the coupon in the store to enjoy the offer.