< Go Back
This deal expired
.
Is it back on?
Validate
it now to help shoppers & earn points!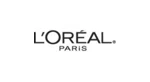 This coupon was last used
and is currently rated
Not Likely
to work.
Expired .
Last validated .
Used 16 times.

Emile
Great coupon/discount to take advantage of! $2 off any L'ORÉAL advanced hair care product! Great way to treat your hair and save a few bucks in the meanwhile!

Kecia
This deal works!! Present the coupon at checkout to save.

Emily Walker
L'Oreal has amazing products! Great deal for the stuff! :)