< Go Back
This deal expired
.
Is it back on?
Validate
it now to help shoppers & earn points!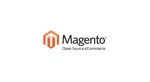 This coupon was last used
and is currently rated
Not Likely
to work.
Expired .
Last validated .
Used 4 times.

Harry Smart
I am validating that this coupon works correctly, I have checked and it works, you just have to add in the cart the items to buy, then apply the coupon and get 20% Off All Magento 1.X & 2X Extensions at Itoris.
A shopper

Ange Diaz
This promotional code is valid. Just apply the coupon code HALLOWEEN2017 at checkout and enjoy. Do not miss this deal.

Jose Santiago
This promo code is working perfectly fine. Put the items in your cart, go to checkout, and apply your code to get the discount.