< Go Back
This deal expired
.
Is it back on?
Validate
it now to help shoppers & earn points!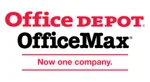 This coupon was last used
and is currently rated
Not Likely
to work.
Expired .
Last validated .
Used 1 time.


Andrew Jackson
This coupon is very useful to get a good deal but may has exceptions, just print and present to cash register at store.

Bernadette Nunez
Valid in-store only. Present coupon at checkout. Expires 4/22/2017.