< Go Back
This deal expired
.
Is it back on?
Validate
it now to help shoppers & earn points!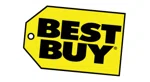 This coupon was last used
and is currently rated
Not Likely
to work.
Expired .
Last validated .
Used 1 time.
A shopper
A shopper
A shopper
A shopper

Daniel Herrera
This special in-store promotion is Valid in store only Present the attached printable coupon. The promotion ends april 29 2017.
Worked
-
Edited expiration date

Alex maza
Take 20% Off Heating & Cooling Appliance Of Your Choice In Store and Online! Some Exclusions Apply. Expires on 04/29/2017.