< Go Back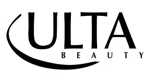 Print the coupon or present the coupon on your phone in store
This coupon was last used
and is currently rated
Somewhat Likely
to work.
Expired .
Last validated .
Used 3 times.

ANDREW SMITH
validation of the coupon awesome. i love shopping
A shopper

Heidi Bee
I love shopping Ulta! their deals are terrific! A few exclusions such as salon services and pretige brands. Other than that very easy.

Michaell Mc Gregor
Validation of the coupon works properly, add the items to buy in the cart and then apply the coupon and get 20% Off Any One Qualifying Item.

Charlotte Cooper
You can use the printable coupon in-store to save 20% off your qualifying purchase. Limit one coupon per purchase. Excludes a few brands.

Joe Jobs
Coupon is valid until 10/21/2017 so do not expect more come and take advantage.

Rossie James
I am validating that this deal is as described. The price is very good. Just add it to your cart and buy it.

Alaina Vivian
Promo code validated, it works excellent, it is active, 20% Off Qualifying Purchase at ULTA.

Lydia Hall
Coupon active, is works as described, use this coupon to get 20% Off Qualifying Purchase at ULTA.

Will Hawk
Coupon is fully functional, offers 20% discount on your ULTA purchase, it is very easy to use just enter the link and you will be able to see more in detail.

Kaye Baroody
works exactly as described and shown in my screenshot. Will work on line or instore with printed coupon or on your phone screen. Show coupon at checkout or apply coupon at checkout online.
A shopper