< Go Back
This deal expired
.
Is it back on?
Validate
it now to help shoppers & earn points!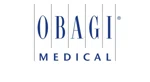 This coupon was last used
and is currently rated
Not Likely
to work.
Expired .
Last validated .
Used 3 times.

Jesus Eduardo
This Code Is Still Working, Use This Code During Checkout And Get 25% Off Obagi at LovelySkin

Jesús Gomez
This promo code is valid and working as described, just enter the page and add any item to your shopping cart, copy the coupon into code box, then checkout and save 25% off
A shopper
A shopper

Laura DeLuca
Save 25% on all Obagi products, including Obagi360 Retinol 1.0! Simply enter the code during the checkout process to apply this discount.