< Go Back
This deal expired
.
Is it back on?
Validate
it now to help shoppers & earn points!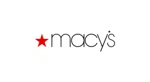 This coupon was last used
and is currently rated
Not Likely
to work.
Expired .
Last validated .
Used 8 times.

Alexandra
This Deal Works Just Like Described. Just Print Out The Coupon And Bring To The Store To Get 25% Off Regular, Sale & Clearance-Priced Items at Macy's. Offer Ends 02/28/18.