< Go Back
This deal expired
.
Is it back on?
Validate
it now to help shoppers & earn points!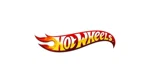 This coupon
is currently rated
Not Likely
to work.
Expired .
Last validated .

Gamerz Planet
Tested, verified, and works as described for your convenience.

Siret Moreno
This deal was tested and worked as described. Add indicated products and enter the code at checkout to get the discount.

Autumn Eaton
Get 25% off your 1st Hot Wheels Pley box. Sign up for the subscription, enter promo code at checkout and discount will be applied. Limit 1 per account. Ends 11/16/17