< Go Back
This deal expired
.
Is it back on?
Validate
it now to help shoppers & earn points!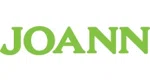 This coupon was last used
and is currently rated
Not Likely
to work.
Expired .
Last validated .
Used 7 times.


Jill McNamara-Twiss
It works, but it does state reproductions are not accepted. I think if you have it on your phone, it should be fine. Otherwise, you can find this same deal in the phone app and with the app, you just show it to them, you don't surrender it physically. Expires 1/11/2017.

Jesse Oney
Printable in-store coupon: print before going or show coupon on your phone at checkout. You can only use one total purchase discount per transaction, and it excludes doorbusters and several specialty items listed. (Gift cards, As Seen On TV, sewing machines, AccuQuilt Go, remnants, etc.)