< Go Back
No code needed. Click the button to redeem your discount at
walmart.com.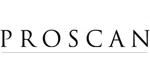 This coupon was last used
and is currently rated
Likely
to work.
Ongoing deal, never expires.
Last validated .
Used 91 times.
A shopper
A shopper

Hichem Chehida
It's a very good deal, a 4k TV for only $300 with free shipping ( it's the best deal for this model by $50).