< Go Back
This deal expired
.
Is it back on?
Validate
it now to help shoppers & earn points!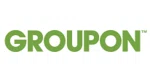 Product: Hot Rawks Organic Libido Enhancer All Natural
Retailer offering the deal: groupon.com
Price after discount: $36.95
Best Online Price: $39.95 at ebay.com - Compare on Google - Compare on Amazon
The deal beats the best online price by: $3.00, or 8%
Click the button to go to Groupon's website or use this link: groupon.com
Finish your shopping by filling up your shopping cart
You'll see your discount on your amount
More deals from

This coupon was last used
and is currently rated
Not Likely
to work.
A shopper