< Go Back
This deal expired
.
Is it back on?
Validate
it now to help shoppers & earn points!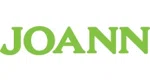 This coupon
is currently rated
Not Likely
to work.
Expired .
Last validated .

Allie G
The 40% off any one regular priced item coupon at Joann is no longer available. The coupon expired on February 28.

Marysa Nicholson
Deal is working. Print and bring to store to use on your purchase. Make sure that it is a regular priced item (not on sale). I recommend printing right from the Joann website.
A shopper

Darimar Mendoza
This is a printable deal in the store. Simply print and present the attached coupon at the time of purchase to obtain this promotion. Exclusions may apply.