< Go Back
This deal expired
.
Is it back on?
Validate
it now to help shoppers & earn points!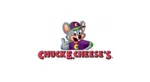 This coupon was last used
and is currently rated
Not Likely
to work.
Expired .
Last validated .
Used 3 times.
A shopper
A shopper

Eduardo Piña
This in store coupon in active, you can use it right now, save 50 free tickets with any food purchase at Chuck E. Cheese's.


Phil Black
Incredible offer take advantage of this great promotion.


Ted Cook
Promotion is active, take advantage and enjoy it.

Hana Sim
Coupon is working. One per purchase/transaction. Print and show coupon to cashier at checkout.
A shopper

Michael Smith
Print the coupon and bring to the store to get 50 Free Tickets With Any Food Purchase at Chuck E. Cheese's.

Owens armand
This is an amazing promotion. Just print out this coupon and bring it into the xxx to get this deal. Exclusions may apply.


Kasey Amanda Sanders
Who doesn't like tickets from this place! The more the better for kids. No matter what you spend you receive this with the ticket!
A shopper
A shopper
A shopper