< Go Back
This deal expired
.
Is it back on?
Validate
it now to help shoppers & earn points!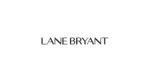 This coupon
is currently rated
Not Likely
to work.
Expired .
Last validated .

Jose Torres
I am validating this deal. it works correctly, just print the coupon and present it in the store to enjoy 50% Off Clearance at Lane Bryant
A shopper

lucia perez
I am validating that this deal works as described Print this coupon and use in-store only.