< Go Back
This deal expired
.
Is it back on?
Validate
it now to help shoppers & earn points!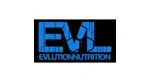 This coupon was last used
and is currently rated
Not Likely
to work.
Expired .
Last validated .
Used 56 times.
A shopper

Kamura Young mi
I just tried this promotion code and it works as described. Simply after adding the item to your bag. In the payment process, place the promotion code to obtain this offer.

Fernanda gonsales
The promotional code was validated and works as described. with the promotional code Simply add the selected item to your shopping bag and then in the payment process place the code to obtain this offer. Some exclusions may apply.
A shopper
A shopper
Paola Vanessa Briceño Araujo
Go to Bodybuilding.com and use this promotional code to save 50% off evlution nutrition products. Just go and apply this coupon code in your shopping bag at checkout.

Williams Star
Tested this promo code EVL50 and verified that it works as described. Just enter the code at check out.

Ylopez
Valid online only. Use this code at checkout after you are done shopping. Select evlution nutrition products include: z-matrix, vitamode (60 ct.), evl test (56 ct.) Expires 05/31/18