< Go Back
This deal expired
.
Is it back on?
Validate
it now to help shoppers & earn points!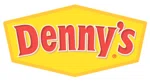 This coupon was last used
and is currently rated
Not Likely
to work.
Expired .
Last validated .
Used 1,808 times.

Laura DeLuca
Just print out the attached coupon and bring it into the restaurant. Updated deal with a new, current coupon.
Worked
-
Edited expiration date, promotion type and manufacturer
@jalatolin
Quick sign up and easy to use just check your email after signing up