< Go Back
This deal expired
.
Is it back on?
Validate
it now to help shoppers & earn points!
No code needed. Click the button to redeem your discount at
walmart.com.
Buy one 12.6 oz bottle of Ajax Dish Liquid for $0.88 each
Print one $0.25 off one Ajax Dish Liquid Coupon (coupons.com)
Final Price: $0.63 each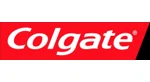 This coupon was last used
and is currently rated
Not Likely
to work.
Expired .
Last validated .
Used 7 times.