< Go Back
This deal expired
.
Is it back on?
Validate
it now to help shoppers & earn points!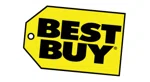 This coupon was last used
and is currently rated
Not Likely
to work.
Expired .
Last validated .
Used 9 times.

Linda Sepulveda
Valid this offer that shows this printable coupon, which offers 50% in articles that shows in the description, I recommend

pedro arreaza
the print code have a nice promotion on store.. great offer on store.. Rules and Restrictions: This offer should be accepted at all store locations. If it was declined, please contact us at instore@rmn.com. Terms and Conditions: See Store For Details.