< Go Back
This deal expired
.
Is it back on?
Validate
it now to help shoppers & earn points!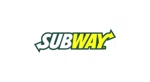 This coupon was last used
and is currently rated
Not Likely
to work.
Expired .
Last validated .
Used 128 times.

Maximiliano Pinto
Well the deal is working as described, i used in my subway local and was able to get a 6 free inch sub when i bought at 20 oz drink. Nice deal friend!

Brittany Marie Thompson
Deal works as described i took it into my local subway and was able to get a free 6 inch sub when i bought at 20 oz drink. Nice Find!

akd
Print the attached coupon and present it in Subway when ordering in order to redeem the BOGO deal described.

Micaela Scott
I am validating that this deal works as described. Excludes extra and deluxe options. Valid at participating U.S. restaurants for In-restaurants orders only.

Fernando Dos amjos
This coupon works for subwey and gives discount on their food I recommend them all easy easy for the whole family to approve the promotion

Ellen LaFleche-Christian
Get a BOGO Free Sub or Salad w/ Purchase of 20 Oz Drink at Subway using this coupon. Great way to save. Works just fine at your local subway.

Jean Pierre
I am validating at this time, that the promotional code is fully valid as you can see in the image uploaded below, I recommend everyone to use this code as it is very good and offers you a great discount, regards.


El Barto
Show the coupon to the cashier at the moment of payment.