< Go Back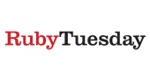 This coupon was last used
and is currently rated
Somewhat Likely
to work.
Expired .
Last validated .
Used 22 times.

Maiquel Rojas
I confirm that this ad works, since the printable coupon appears on the store page
Worked
-
Edited title and URL
A shopper

Leonardo
The offers made on this site are totally reliable and economical.
A shopper

Gabriela Reyes
Nice deal, buy one meal and get a second one 50% off, great chance and offer, hope you can take advantage of this.