< Go Back
This deal expired
.
Is it back on?
Validate
it now to help shoppers & earn points!
Only on Dealspotr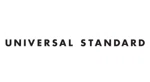 Print coupon or show to cashier:
Attend Universal Standard's Columbus, OH Pop-Up Shop on October 31 (11am - 8pm) at Vue Columbus (95 Liberty Street, Columbus, OH)
Mention the Dealspotr 10% off promo at check-out.
This coupon was last used
and is currently rated
Not Likely
to work.
Expired .
Last validated .
Used 12 times.


@modeals
Tested this deal and verified that it is working as described.
Worked
-
Edited expiration date, steps, promotion type and title

Universal Standard
10% Off at Universal Standard's Columbus, OH Pop-Up on October 31st at Vue Columbus