< Go Back
This deal expired
.
Is it back on?
Validate
it now to help shoppers & earn points!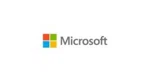 This coupon was last used
and is currently rated
Not Likely
to work.
Expired .
Last validated .
Used 4 times.


Adriana Rojas
I'm re-activating this expired deal. Enter code <JTSK> in your shopping cart to get 10% off Microsoft Windows 10 Pro OEM CD-Key global at SCDKey

@modeals
Tested this deal and verified that it is working as described.
Worked
-
Edited expiration date, promotion type, title and manufacturer
A shopper