< Go Back
This deal expired
.
Is it back on?
Validate
it now to help shoppers & earn points!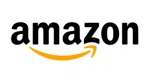 This coupon was last used
and is currently rated
Not Likely
to work.
Expired .
Last validated .
Used 21 times.

Donna Hamlet
The code worked perfectly - I clicked the link and after I placed the item into my cart the discount automatically showed up

Leng-Leng
Just tested this deal and verified that it works as described.
Worked
-
Edited title, manufacturer and promotion type
A shopper
A shopper
A shopper

Hailiy zhang
Amazing~code available 30% discount, Kinpof LED light compact makeup mirror with power bank only need $20.99 [Code: 30ZMZ7YI ] [ASIN: B0776QFB39 ] [LINK:https://www.amazon.com/gp/mpc/A1J6OPYIF1DZ9Q] [Amazon US] [Product Send from AMAZON FBA]