< Go Back
This deal expired
.
Is it back on?
Validate
it now to help shoppers & earn points!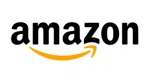 This coupon was last used
and is currently rated
Not Likely
to work.
Expired .
Last validated .
Used 5 times.
dreampairs
this deal has an add-on coupon which can have $5 off too. The two discount can be combined to use.

Leng-Leng
Just tested this deal and verified that it works as described.
Worked
-
Edited title, manufacturer and promotion type