< Go Back
This deal expired
.
Is it back on?
Validate
it now to help shoppers & earn points!
Only on Dealspotr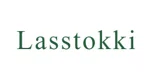 This coupon was last used
and is currently rated
Not Likely
to work.
Expired .
Last validated .
Used 42 times.

Andrew Cotton
This code will be expired in 2 days. Hurry up. And the prime day is on going!
A shopper
A shopper
A shopper
A shopper

Andrew Cotton
Sold on Amazon, but you can also apply the code on our official site. Different is, if you don't have a prime, you need a base spend to get the free shipping. But in official, with this code you can get free shipping in the same time as in Amazon.
Worked
-
Edited title and store