< Go Back
This deal expired
.
Is it back on?
Validate
it now to help shoppers & earn points!
Only on Dealspotr
No code needed. Click the button to redeem your discount at
massdrop.com.
Click on the "Join Drop" button and proceed with checkout.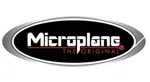 This coupon
is currently rated
Not Likely
to work.
Expired .
Last validated .
Jack Chiang
No coupon required. Sale ends 11/01/2017. After the sale (i.e., the "drop") ends, payment will be collected. All orders will be shipped by Massdrop. Estimated ship date is Nov 21, 2017 PT.