< Go Back
This deal expired
.
Is it back on?
Validate
it now to help shoppers & earn points!
Only on Dealspotr
No code needed. Click the button to redeem your discount at
lavapeco.com.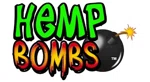 This coupon was last used
and is currently rated
Not Likely
to work.
Expired .
Last validated .
Used 3 times.

Adalberto
This Promotional code is valid. Just apply the coupon code at checkout and Dealspotr Exclusive: Buy 1 Get 1 Free Use "BOMB25"

Fred Campos
Click the link, add products to your cart. NOTE: You must have at least two, as the offer is for a buy one get one free. Then at checkout add "Bomb25" under the promo code section.
A shopper