< Go Back
This deal expired
.
Is it back on?
Validate
it now to help shoppers & earn points!
Only on Dealspotr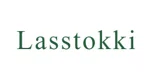 This coupon was last used
and is currently rated
Not Likely
to work.
Expired .
Last validated .
Used 10 times.

Andrew Cotton
We have both Amazon store and the lasstokki.com official store. You can choose to shop on Amazon or make a purchase simply on the official store. The code will work on both sites. And they are all using FBA to send out your order. Different is, if you use the official site, order with more than $10 can get a free shipping no matter you have an Amazon prime or not.
Worked
-
Edited title and store

Andrew Cotton
Just to point it out, this deal will be ended at 7th July. I really hope you'll like it. This one is one of the Lasstokki popular masks.
Worked
-
Edited expiration date
A shopper

Worked
-
Edited expiration date
A shopper