< Go Back
This deal expired
.
Is it back on?
Validate
it now to help shoppers & earn points!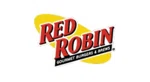 This coupon was last used
and is currently rated
Not Likely
to work.
Expired .
Last validated .
Used 8 times.

Bernice Herrera
This promotion works as described. Take advantage of the fabulous discount Just present the attached printable coupon Do not pass up the opportunity

Daniel Herrera
This special in-store promotion is Valid in store only Present the attached printable coupon. The promotion ends april 24 2017.
Worked
-
Edited expiration date, URL, steps and promotion type

Cole Martinez
* Offer begins 4/13/17 ends 4/23/17. Valid at participating locations. Earn Double Credits towards your Buy 9 Get 10 tracker on qualifying items. Qualifying items include: Finest Gourmet Burgers, Fire-Grilled Gourmet Burgers, Red's Tavern Burgers, Entrees, Wraps & Sandwiches, and Fresh Salads. Valid once per day. Cannot be combined with any other offer or discount. Rewards are non-transferrable.