< Go Back
This deal expired
.
Is it back on?
Validate
it now to help shoppers & earn points!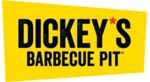 This coupon was last used
and is currently rated
Not Likely
to work.
Expired .
Last validated .
Used 9 times.

Alberto Garcia
This coupon works only should be printed and cut by areas where the cut lines, present in the premises of this brand and enjoy the discount offered
Worked
-
Edited expiration date, title and manufacturer

Nohelly Piñango Oropeza
Double the sides on any pack purchase for $5. Valid at participating locations. 1 per guest. Offer valid with any Pack purchase. Not valid with any other offers, specials, promotions, or online orders. No cash value. Valid at participating locations only. Offer expires 03/31/17.