< Go Back
This deal expired
.
Is it back on?
Validate
it now to help shoppers & earn points!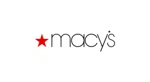 This coupon was last used
and is currently rated
Not Likely
to work.
Expired .
Last validated .
Used 117 times.
A shopper
A shopper
A shopper

rosario
This is a printable deal in the store. Simply print and present the attached coupon at the time of purchase to obtain this promotion. Exclusions may apply.
A shopper
A shopper

Deyanira Morante
This in store coupon in active, you can use it right now, save 25% off your next purchase at Macy's.

Alison Walker
This offer is available in-store and online, it can be used just once, exclusions may apply. In order to redeem this coupon, you must print it and present to the cashier at checkout.

Ashley Nichole Craig
Print coupon validated, it is active and works perfectly, use this code to receive an Extra 25% Off at Macy's.

carolina
his deal contains valid information. Just print it and present the coupon in the store.

twerking
This is an amazing in-store printable deal. Just print and present the attached coupon at the time of purchase to get this fabulous promotion. Exclusions may apply