< Go Back
This deal expired
.
Is it back on?
Validate
it now to help shoppers & earn points!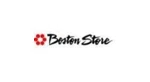 This coupon
is currently rated
Not Likely
to work.
Expired .
Last validated .

Grey Maria Barreto Araujo
Cannot be used on top of other coupons. One discount per item. Must be presented and surrendered at time of purchase.