< Go Back
No code needed. Click the button to redeem your discount at
maxtool.com.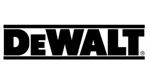 This coupon was last used
and is currently rated
Likely
to work.
Ongoing deal, never expires.
Last validated .
Used 33 times.
A shopper

Luis Perdomo
Follow the link and add the FlexVolt Kit that you want into your cart, then go to the checkout page and click the green box that says "+ Add Free Gift" to select the gift you want. You can choose only one, a Hammer Drill or a Battery.