< Go Back
This deal expired
.
Is it back on?
Validate
it now to help shoppers & earn points!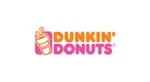 This coupon was last used
and is currently rated
Not Likely
to work.
Expired .
Last validated .
Used 112 times.
A shopper
A shopper

Kaye Baroody
This deal is not valid. This comes when you EARN beverages at Dunkin donuts. The code on the coupon is specific to one person only and came thru an app. When showing this to our Dunkin Donuts tonight, I was told this is fraudulent activity trying to use another users coupon. The coupon states it cannot be duplicated, which means it cannot be printed off for anyone to use. This is self promotional. Just read the restrictions on the coupon itself.




Micaela Scott
Just simply print out the coupon to get free Medium Beverage. Great deal.

Heather Johnson
Print the coupon to use in-store. Confirm that your store will accept the coupon prior to use.


Gina Butler
Coupon prints out great. Great way to treat yourself

Laura DeLuca
Simply print out this coupon or show it on your cell phone to get a free medium beverage.