< Go Back
This deal expired
.
Is it back on?
Validate
it now to help shoppers & earn points!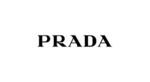 This coupon was last used
and is currently rated
Not Likely
to work.
Expired .
Last validated .
Used 19 times.

alejandro yorsen
This deal was tested and works as described. Select your products, and enter the promo code at checkout to get the discount Free Prada Luna Rossa Sport Dopp Kit With Purchase of Select Prada Fragrances at Sephora

Luzmari Martinez
This is an amazing promotion. Just place all of your items in your shopping cart. Enter the promo code to get the discount.

Juan Montilla
I am validating that this deal is active. Take your product and put it in the shopping cart, proceed to checkout, apply discount code and get discount.

daniela
Go to the online store and add to your bag the item Luna Rossa Sport identified with the item number 1725563. Then go to the basket screen and enter the promo code LUNASPORT. It will add a free Luna Rossa Sport travel kit. Enjoy!
yrian reyes
Take advantage of using the LUNASPORT Code to enjoy this excellent Promotion! It is a valid code and works correctly.

Victoria Rega
This promotional code is valid. Just apply the coupon code LUNASPORT at checkout and enjoy. Do not miss this deal.

Mercedes Rodriguez
Enter the promotional code LUNASPORT at the checkout to get the discount. This is a limited time offer and may end soon.

@couponfan
Tested this promo code for Sephora and verified that it works as described. Just enter the code at check out to get a freebie.

Gregori Perez
I am re-activating this expired deal. I will update it and validate that it works.For redeeming this offer: Add items to your cart and enter promo code LUNASPORT at checkout to get the discount.

Jason Vorhees
Just go to the website, place your order, and apply your code at checkout to get the discount.
A shopper
A shopper