< Go Back
This deal expired
.
Is it back on?
Validate
it now to help shoppers & earn points!
No code needed. Click the button to redeem your discount at
kay.com.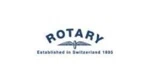 This coupon
is currently rated
Not Likely
to work.
Expired .
Last validated .

Beatrice Young
Free Watch Roll Travel Case With Any Rotary Watch Purchase at Kay Jewelers. Online only. While supplies last. Buy any Rotary Watch and Receive a Free Watch Roll Travel Case. Ends 12/09/2017.