< Go Back
No code needed. Click the button to redeem your discount at
ibotta.com.
Go to the iBotta App
Be redirected to Uber and schedule ride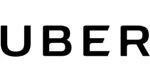 This coupon was last used
and is currently rated
Likely
to work.
Ongoing deal, never expires.
Last validated .
Used 37 times.
A shopper

Henk Holveck
Ensure to open ibotta and choose the $1 Uber Offer before trying to request your uber, the app will direct you to Uber where you can request your ride. Your $1 rebate will be applied as soon as your trip is completed. Does not work on Scheduled trips, but does work on every other type of ride.