< Go Back
This deal expired
.
Is it back on?
Validate
it now to help shoppers & earn points!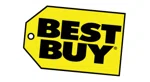 This coupon was last used
and is currently rated
Not Likely
to work.
Expired .
Last validated .
Used 1 time.

Daniel Herrera
This special in-store promotion is Valid in store only Present the attached printable coupon. The promotion ends april 29 2017.

Sasha da Sousa
So you can use this coupon, you must do the following step: print this coupon, cut this coupon and present this coupon in the corresponding stores