< Go Back
This deal expired
.
Is it back on?
Validate
it now to help shoppers & earn points!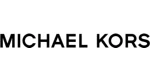 This coupon was last used
and is currently rated
Not Likely
to work.
Expired .
Last validated .
Used 2 times.

Sebastian Zamora
I am re-activating that this deal works as described. Just type the promo code MK25 into the promotion code box and click apply to enjoy the promotion. Some exclusions may apply.

Marisela Barquero
I am validating this deal that it is working as describe. Make sure to enter the promo code during checkout process. There may be some exclusions that apply to this deal.